Kolleen Taylor joined the Bertha Bartlett Public Library as the Library Director in April 2007. She previously served as the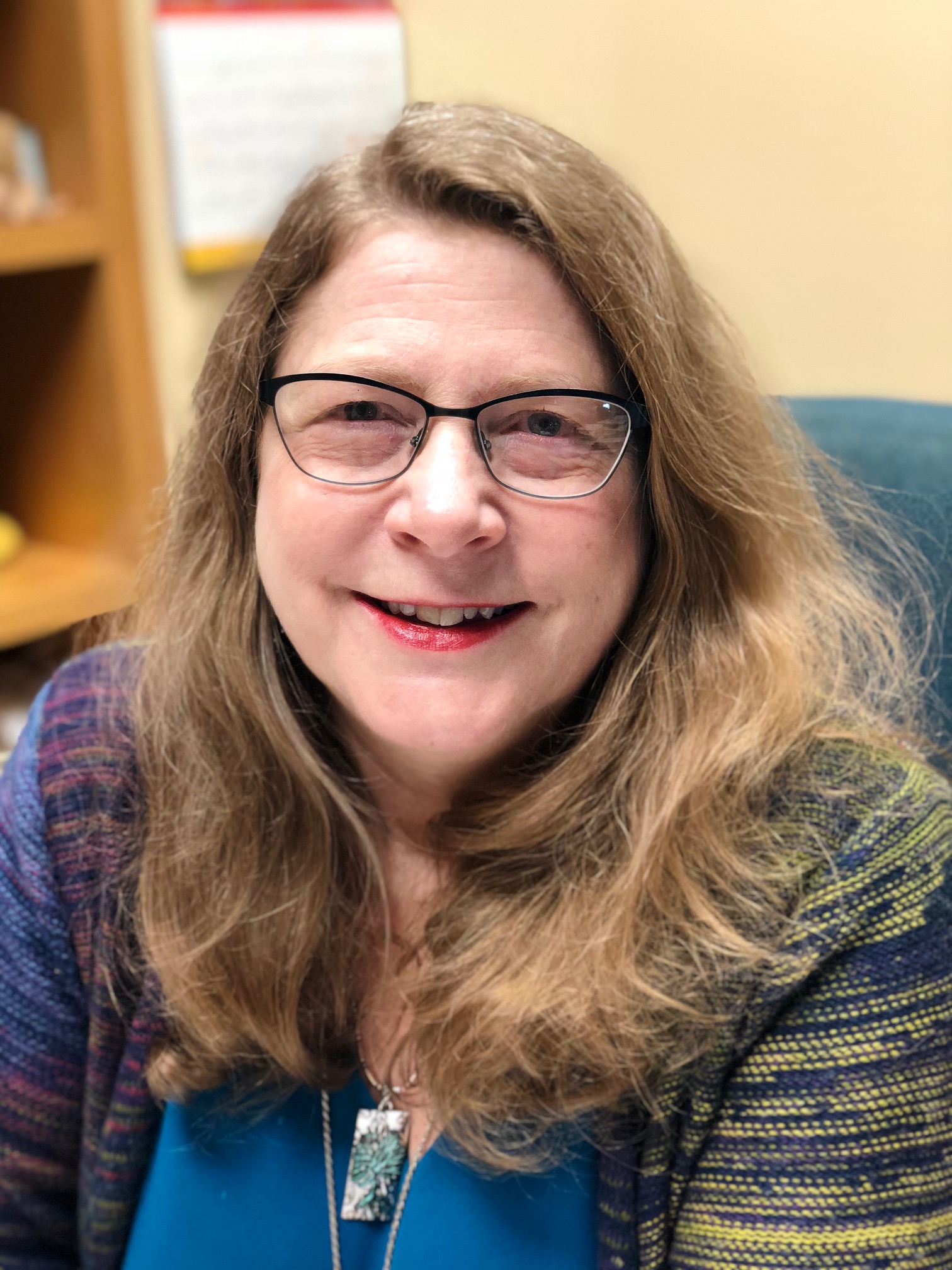 Computer Services Technician and Reference Librarian at the Johnston Public Library and as Reference and Young Adult Librarian in Webster City at Kendall Young Library.
Kolleen earned her B.S. from Iowa State University in Journalism/English with a minor in Music. She also completed a 6 year program in Non-profit Management from the University of Delaware in Chamber of Commerce management, and computer repair classes from Iowa Central Community College.
She writes a weekly column for the Story City Herald about the library, served a term on the State Library Commission, chaired the Story County Library Association, sings in church choir, fills in as pianist at her church, and volunteers as pianist for church services at several nursing homes. She has also produced, directed and acted in multiple plays at the Webster City Community Theatre.
The Bartlett Book Club is run by Kolleen, which meets the 4th Tuesday each month at 2 p.m. In 2011, Kolleen spearheaded the opening of the library's first branch library in the City of Gilbert, which she continues to manage.
Kolleen has a personal philosophy that reading is one way to measure the potential for a young person. Encouraging the young to read books that are both entertaining and educational is set by example and needs careful nurturing. Kolleen loves watching young people challenge themselves, and encourages students to reach beyond their reading level to learn new words, experience new ideas and escape to new worlds in their reading. "You can travel anywhere through a book", she often states. She loves assisting patrons in locating good books that match their interests!
Her reading is eclectic, enjoying thrillers, mysteries, historic fiction, biographies, and other non-fiction materials across broad topics. Her favorites include:
Fiction
My Name is Mary Sutter, by Robin Oliviera
The Alice Network by Kate Quinn
The Shack by William Paul Young
Pigs Must Fly by Edna Flannigan
Morgan, Ellsworth, Nels and Grace Alone (series) by Conrad Fjetland
The Poet of Tolstory Park by Sonny Brewer
Non-Fiction
Making a Good Brain Great by Daniel G. Amen, M.D.
Hidden Figures by Margot Lee Shetterly
The Professor and the Madman by Simon Winchester
This Blessed Earth by Ted Genoways
The Monuments Men by Robert M. Edsel
Young Adult and Juvenile fiction:
Charlotte's Web by E.B. White
Tangerine by Edward Bloor
The Ropemaker by Peter Dickinson
Fire Bringer by David Clement-Davies
Things Not Seen by Andrew Clements
Harry Potter series by J.K. Rowling